Extension Tubing with Bolus & Stepped Connectors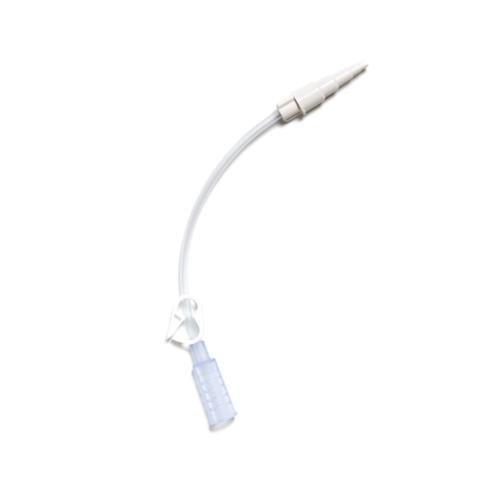 Kimberly Clark Professional MIC-KEY Feeding Tube Extension Set

 

is a 6 Inch or 12 Inch
 

Gastrostomy Tube

 

accessory extension set that is DEHP Free. This

 

MIC KEY Extension Set

 

has stepped connectors on opposite ends.


For Use with MIC* Gastrostomy, Bolus Gastrostomy, PEG, Jejunal, Gastro-Enteric, and Tran gastric-Jejunal Feeding Tubes
Mic Key Feeding Tub Extension Set Product Numbers: 0105-06, 0105-12.
Length Options: 6 Inch and 12 Inch.
Medical Grade Silicone Construction.
Tapered Distal Tip.
Individually packaged
Bolus 

and Stepped Connectors at opposite ends

Manufacturer:

 

Kimberly Clark.
Brand:

 

MIC KEY. 
Note: We will not offer refunds on any opened extension sets.